Earning an income from our blogging efforts sounds like an unattainable dream, especially in the beginning. But as we develop engaged communities full of people who trust and identify with us, we can put our knowledge and expertise to good use and, yes, even make a living from our efforts. For those of you who have completed the Build Your Best Blog course, I would like to share a new opportunity with you.
If you think the four-week online course was pretty fantastic and want to share it with the world, then you could become an affiliate partner and earn 15% from every one of your sales.
You will also be helping people live their passion and purpose through blogging, learning everything we covered during the four-week course: from social media marketing to how to tell your story authentically through writing and visual imagery.
For example, the Build Your Best Blog four-week online course is sold for $150AU, which means you could earn $22.50AU for each person you refer who signs up to the course.
What is an affiliate?
An affiliate is someone who sells another person's or company's product or service and receives a commission on that sale. If you become a Build Your Best Blog affiliate partner, you could be earning $22.50AU for each person you refer who purchases the four-week course.
When and how do I get paid?
Affiliates are paid for signups 30 days after the end of the month in which a sale was made. This 30-day period is necessary to account for any refunds, since students have 30 days to request a refund on any course purchased through Teachable. Payouts are handled through PayPal, which can be set up in the Admin panel.
How can I promote the course?
There are so many different ways you can help share the course. You could write a blog post about what you learnt from the course, you could share the course to your Facebook group, your mailing list, you could create a banner add, or mention it on your website. The options are endless.
But the most important thing is to keep your communication authentic and from the heart. If you truly want to share what you have learnt through the Build Your Best Blog course, awesome! Keep your interactions as authentic and non-spammy as possible. Just share what you truly feel.
Of course, the affiliate program is only available to those who have taken part in the course themselves. You can't go around sharing the course if you haven't done it yourself, right? If you haven't completed the course yet, click here to sign up.
How can I get involved?
Please send an email to [email protected] to register your interest in becoming an affiliate. You will then be added as an affiliate partner and will have access to the admin area so you can keep an eye on your monthly sales as well as access your personalised link.
Images you're welcome to use: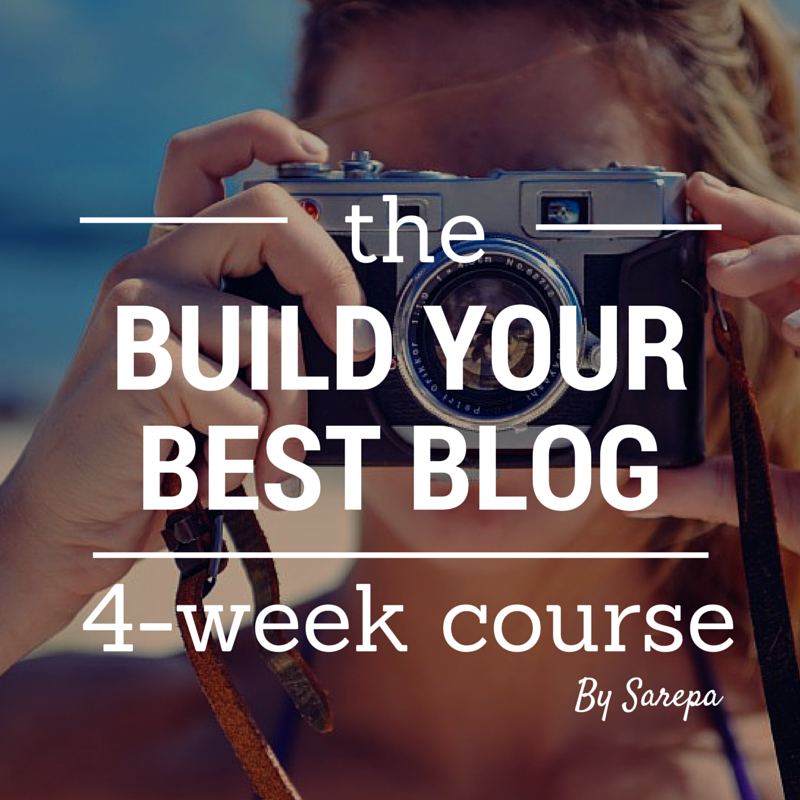 Course Testimonials
Please head along to the Build Your Best Blog course information page for a list of reviews about the course. Also, if you haven't already, please feel free to add your own review of the course, too, to share your own experience with others. Simply email your review to [email protected]
If you have any questions at all, or need some guidance when setting up your affiliate page, be sure to get in touch. Chat to you soon. For more information about blogging and how to live your passion and purpose through blogging, be sure the check out the following post: